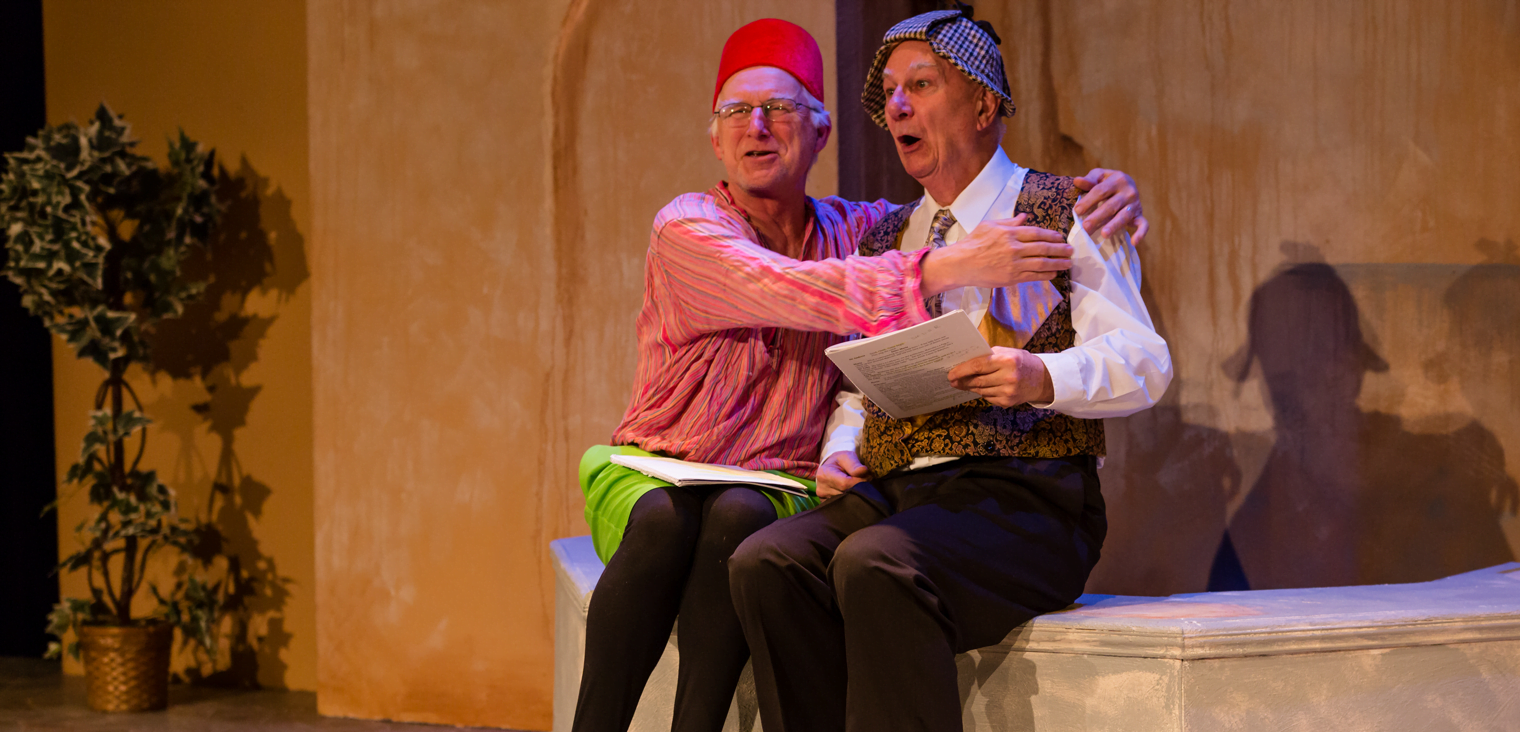 vintage western gold-banner
TWELFTH NIGHT
Vince Metcalfe, Bernard Cuffling
Photo by Javier Sotres
For over a quarter century Western Gold has been showcasing theatrical excellence in Vancouver. We help sustain the careers of many of our most well established and beloved artists while simultaneously providing a 'launching pad' for our emerging colleagues coming up through the ranks. As well as producing one Front & Centre Mainstage production each year, we present two On Our Feet (OOF!) Staged Readings and have commissioned, developed and staged five new Canadian Plays. Currently in development: Quills Don't Tweet (working title) by Bernard Cuffling and Anna Hagan.
2021 Virtual Gold: LOOK!
Click title to view on YouTube
2021 Virtual Gold: LISTEN!
Click title to listen to podcast
2021 Virtual Gold: LEARN!
Workshops held via ZOOM
A Fountain of Pens Playwriting Circle
Mask making with Melody
Chinese Shadow Puppetry
2020 Virtual Gold
Click title for more info or to listen to podcast
2019
Escaped Alone
Jack of Diamonds
Mystery At Greenfingers
Quills Don't Tweet
2018
Red Birds
The Learned Ladies
Harvey
2017
Homeward Bound
Rumors
Twelfth Night
2016
Comfort Cottages
Mr. Kettle & Mrs. Moon
Splitting Heirs
Bernard Cuffling's Christmas Celebration
2015
The Dining Room
Comfort Cottages
Laburnum Grove
2014
Three Tall Women
The Miser
The Mousetrap
2013
Relatively Speaking
Habeas Corpus
FRONT & CENTRE –MAINSTAGE
2019 – Escaped Alone by Caryl Churchill
2018 – Red Birds by Aaron Bushkowsky
2017 – Homeward Bound by Elliott Hayes
2016 – Comfort Cottages by Jane Clayton & Judy Ginn Walchuk
2015 – The Dining Room by A.R. Gurney
2014 – Three Tall Women by Edward Albee
2013 – Relatively Speaking by Alan Ayckbourn
2012 – Vigil by Morris Panych
2010 – Queen Lear by Eugene Stickland
2008 – Old Goriot by James Fagan Taite
2004 – One Last Kiss by Aaron Bushkowsky
2003 – Strangers Among Us by Aaron Bushkowsky
ON OUR FEET (OOF!) STAGED READINGS
2019 – Mystery At Greenfingers by J.B. Priestley
2019 – Jack of Diamonds by Marcia Kash and Douglas E. Hughes
2018 – Harvey by Mary Chase
2018 – The Learned Ladies by Moliere, adapted by Freyda Thomas
2017 – Twelfth Night by William Shakespeare
2017 – Rumors by Neil Simon
2016 – Mr. Kettle and Mrs. Moon by J.B. Priestley
2016 – Splitting Heirs by Moliere, adapted by Freyda Thomas
2015 – Laburnam Grove by J.B. Priestley
2015 – Comfort Cottages by Jane Clayton and Judy Ginn Walchuk
2014 – The Miser by Moliere, adapted by Freyda Thomas
2014 – The Mousetrap by Agatha Christie
2013 – Habeas Corpus by Alan Bennett
2012 – When We Are Married by J.B. Priestley
2010 – Waiting in the Wings by Noel Coward
1998 – Stranger's Among Us / Alzheimer Project
1996 – Alice: A Play with Music
1995 – A Midsummer Night's Dream Workshop Production (The Dream Project)
Creativity has no expiry date!
Subscribe to our Newsletter

The McGrane-Pearson Endowment Fund, held at Vancouver Foundation
McIlwaine Stewart Family Fund
We gratefully acknowledge that we are on the traditional and unceded territories of the xʷməθkwəy̓əm (Musqueam), Skwxwú7mesh (Squamish), and Səl̓ílwətaʔɬ (Tsleil-Waututh) First Nations. We deeply thank them for so generously allowing us to live, work, and play on their beautiful lands.