GET INVOLVED -BANNER
ESCAPED ALONE
Anna Hagan, Jenn Griffin, Eileen Barrett
Photo by Javier Sotres
BECOME A MEMBER ($10 PER YEAR)
A membership to Western Gold Theatre directly supports our programming and our artists. And, it comes with perks!
You'll be invited to the Annual General Meeting (with voting privileges)
You'll be the first to know about upcoming events, auditions, etc.
You'll be invited to special Member Only events including our Annual Spring Garden Party
You'll receive exclusive emails and our regular newsletters
You'll be a part of this vital and thriving theatre company
Membership included with a donation of $50 or more.
VOLUNTEER
We love our volunteers; they are at the heart of what we do! If you have skills to offer and want to help Western Gold, we would love to have you help with fundraising events, promotion and distribution of marketing materials, sitting on our Board and committees, manning our concession, or being our frontline usher / box office attendant.
For more information or to join our volunteer roster, please contact Bonnie MacKenzie.
We'd love to have you!
DONATE
As a small project–based company operating for over 25 years with limited government funding, we depend largely on our donors and our audience to support us. Western Gold would like to thank the organizations, companies, and friends who have supported us throughout the season and the years. You are wonderful and we could not do it without you!
When you donate to the Western Gold, your gift makes a big difference. Every dollar goes directly toward the work on our stages, the artists who create our shows, and the emerging artists we are mentoring.
All gifts of $20 or more will be acknowledged with a tax-deductible receipt. Membership included with a donation of $50 or more.
Three Easy Ways to Donate
We welcome cash, major credit cards, and cheques payable to the Western Gold Theatre.
Online here
By phone at 604-363-5734
By Mail
Please print this form and send it along with your gift to:
Western Gold Theatre
Attn: General Manager
101-1516 East 1st Avenue
Vancouver, BC V5N 1A5
A big heartfelt shout-out to our wonderful, generous, and highly valued supporters!
Legacy Donors
Johanna Hickey, J. M. Hurst
Marquee Headliner ($2,000 +)
William Davis, Jaffer Foundation, Mark, David & Geoffrey Lecovin (in honour of Gerald Lecovin)
Starring Role! ($1,000 – $1,999)
Keith Martin Gordey and Tory Ross, Johanna Hickey, Bonnie MacKenzie, Salim Rahemtulla, Leonard Schein, Tim and Hilary Temple, France Trépanier
Go Ahead – Have a Senior Moment! ($500 – $999)
Myra Andrews, Wensley Architecture, Elizabeth Ball, Tanja Dixon-Warren and Michael Fera, Deanne Henry, J. M. Hurst, Dawn Johnston, Donnie MacDonald, Anne Mathisen, Diana Sandberg, Elizabeth Snow, Vicki Webster
Enjoying Bold Age! ($200 – $499)
Kathryn Aberle, Loretta Bogert-O'Brien, Doug Cameron, Rena Cohen, Virginia Cooke, Louise DeVita, Alen Dominguez, Rob Haynes, Terri Johnson, Linda Johnston, John H. Kennedy, Phyllis Lavelle (to support an artist in need), Glenn MacDonald, Bill Millerd, Marjorie Munkley, Victoria Patenaude (in memory of Janet Sala), Patricia Phillips, Hesein Rahemtulla, Shehin Rahemtulla, Zahida Rahemtulla, Pat Regan, Pat Ritchie, Gene Rumley, Kathie Schwaia, Marsha Sibthorpe, Christian Theriault, Magda Theriault, Katey Wright, Hang Yuan, Audrey Zaharachuk
Young at Heart! ($100 – $199)
Victor Martinez Aja, Herbert Auerbach, Neil David Boucher, Dave Campbell, Arthur Close, Louis Chirillo, Catherine Condon, Harry Cussen, Patricia Curtis, Kate Dahlstrom, Lesley Dawson-Burns, Dhirendra, Heloise Dixon-Warren, Adrianna Bakos Donaldson, Elizabeth Dropko, Ian Farthing, Sarah Flemming, Michele Fontana, Sarah Flemming, Jan Gilchrist, Anna Hagan, Jane Heyman, Arlene Howard, Terence Kelly, Joan Kirkwood, Kelly Marshall, Robin Montcalm, Francesca Moore, Madeleine Nelson, Jayeson Nichols, Monica Morten, Malcolm Page, George Plawski, Anita Romaniuk, Jordan Samek, Kathryn Shaw, Shamim Shivji, Cecil Sigal, Elizabeth Snow, Sally Stubbs, Tim Temple, Malcolm Toms, Karen Vail, Shemin Virjee, Laura White, Janet Wynne-Edwards, Alan York
On the Boards! ($50 – $99)
Jo Scott Baxendale, Scott Bellis, Mary Black, Kathryn Bracht, Brenda Brandle & Alan York, Anne Carew, Vickie Carter, Noeleen Cassidy, Irene Caudwell, Susanne, Paul and Tosé Moniz de Sá, Louise Devita, David Diamond, Adrianna Donaldson, Bruce Dow, Kathleen Duborg, Carey Erickson, Patricia Fong, Jan Gilchrist, Marie Gleason, Rachel Goddyn, Jane Heyman, Corinne Hebden, John Innes, Yasmin Kassam, Lynn Katey, Kung-Jaadee Kennedy, Kathy Kent, Annabel Kershaw, Steph Kirkland, Phiroza Lakhdir, Kate Lancaster, Judith MacPherson, Robin Mossley, Shelley Neill, Craig Neill, Chuck Newson, Ellie O'Day, Susan Osmers, John Prowse, Sarah Rodgers, Elfrede Rolhoff, Bronwen Smith, Gloria Sully, James Stevenson, Malcolm Toms, Lori Valleau, Helen Volkow, Jerry Wasserman, Johnna Wright, Karen Vail, Audrey Zaharachuk
Apprentice! (up to $50)
Sheila Adams, Patti Allan, Salim Ahmed, Moezin Baloo, M. Bates, Eileen Barrett, Paul Batten, Martin Bellemare, Linda Brooks, Lesley Dawson-Burns, William Byrd, Scott Campbell, Albert J. Cochrane, Ann Cowan-Buitenhuis, Beverly Cramp, David Critoph, Laura Di Cicco, Tim Dixon, Michael Dobbin, Barbara Anne Eddy, Angela Falbo, Nina Ferretti, Monika Forberger, Claude Garceau, Marc Gelmon, Michelle Gerber, Elan Ross Gibson, Lynna Goldhar, Jenn Griffin, Victoria Henderson, Wendy Holtan, Janet Hopkins, Cara Hunter, Layla A. Jaffer, Gary Jones, Azmina Kassam, Alice Kamani, Lynn Katey, Byung Joo Keum, Brian Kipp, Joey Lesperance, Jennifer Louise, Judith MacPherson, Bill Mak, Minaz Mawji, Sandra McNulty, Marjorie McPhee, Donna Mihm, Cheryl Mitchell, Rozmin Mitha, Jennifer Wightman Morabito, Laura Morrison, Robin Mosley, Linda M Navotny, Christine Nicolas, Jayeson Nicols, Melissa Oei, Jen Raguz, Anassa Rhenisch, Julie Robinson, Marlene Rodgers, Anita L. Romaniuk, Paul Ross, Oliver Schulte, Mary-Virginia Shaw, Shamim Shivji, Sue Sparlin, Jane Srivastava, Danny St. Andrews, Roy Surette, Chelle Tanner, Zahir Teja, Magda Theriault, Rob Thomson, Chandan Toor, Mary Ungerleider, Almas Virani, Daniele Walker, Gilliam A. Walker, Brian Wilson
SPONSOR US
Make a difference and support theatre focused on the golden age! If you enjoy and value the benefits of arts and culture in our beautiful city, your company can support our organization in one of two ways.
Sponsorship
Through our sponsorship program, your financial or in-kind contribution to Western Gold Theatre will help us continue our creative work and be an integral part of the entertainment scene in Vancouver. Your financial contribution will allow us to provide opportunities not only to seniors who participate in our productions but also to the audiences who enjoy their work and the young emerging artists who benefit from our mentorship program.
A sponsorship with WGT gives you marketing visibility and association with arts and culture, plus a chance to entertain your clients or employees at shows throughout the year. Contact us to learn more about how we can customize a sponsorship activation plan that aligns with your marketing needs.
Corporate Donations
If your company is interested in supporting Western Gold Theatre, a tax-deductible donation is a great way to continue to support the arts and give seniors a way to enjoy their retirement.
Your tax-deductible donation will allow us to continue to run our programs and productions, keeping our seniors engaged with the arts community.
Contact us and find out how you can contribute to Western Gold Theatre!

Subscribe to our Newsletter


The McGrane-Pearson Endowment Fund,
held at Vancouver Foundation
Stewart Fund,
held at Vancouver Foundation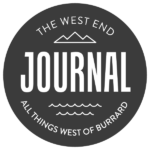 We gratefully acknowledge that we are on the traditional and unceded territories of the xʷməθkwəy̓əm (Musqueam),Skwxwú7mesh (Squamish), and Səl̓ílwətaʔɬ (Tsleil-Waututh) First Nations. We deeply thank them for so generously allowing us to live, work, and play on their beautiful lands.