Virtual Gold
Online Presentations, Podcasts & Workshops
Look! Listen! Learn!
Connect with us online
Western Gold presents a series of digital
presentations, podcasts, creative workshops, and more
LOOK! Video Presentations
THE PINCH PENNY POKER PLAYERS CHRISTMAS LIGHT TOUR 
Written and Performed by Nora D. Randall
Keep the joyous season alive all year round! Tune in for an episodic holiday treat for lovers of cozy mysteries, old ladies, cantankerous bus drivers, the beauty of southern Vancouver Island and the magic of its celebrations.
Join the Pinch Pennys as they hit the Ladysmith Light Up, the Chemainus Dinner Theatre, the Duncan Farmers' Market, and Butchart Gardens' Magic of Christmas (circa 2005). Much as they are out to celebrate, they are dogged by a series of ever increasingly alarming events. And why are they stuck with the bus company boss' mother?
Follow along as school-bus driver Mavis sets out on her greatest bus trip yet. Told in a series of episodes to be released regularly over the course of 2023, Mavis will let you know exactly how she got involved, even though the other bus driver turned out to be her irritating ex-lover. She'll reveal who's on the bus, all the weird things that happened — some of them which only she saw (and that scared the bejesus out of her) — how the old ladies were undaunted, though forgetful, and what happened with the boss' mother!
EPISODE 8
WHO WEARS LEATHER TO A PARADE IN THE RAIN?
In episode 8 of The Pinch Penny Poker Players Christmas Light Tour, Mavis and the gals are finally off to the Ladysmith Light Up, minus Irene and Bunny, no idea why. The parade is everything they'd hoped for, but what really grabs their attention is a couple of leather guys. Watch the Penny Pinchers function like a highly trained commando unit: Jude is driving and Mavis learns way more than she wanted to know.
View episodes 1 – 5 on our Vintage Gold page here
View episodes 6 & 7 below
EPISODE 6
JUST TOO CREEPY!
EPISODE 7
I CAN'T GET THIS THING OUT OF MY MIND!
HELP NORA HELP OTHERS!
Nora is sponsoring a family through Rainbow Refugee and is requesting donations to this cause that is close to her heart. Please consider donating – even a small amount helps! All donations will receive a tax-deductible receipt.
DONATION INSTRUCTIONS
Click here or on the DONATE HERE button below to go to the Rainbow Refugee donation page;
2. Click on the red DONATE button on the top, right-hand side of the page;
3. Then scroll down to the DONATION DETAILS field near the bottom of the page;
4. Enter your donation amount;
5. Click the FUND dropdown menu and scroll down to PENNY PINCHERS and click on it to ensure your donation goes to Nora's family;
6. Fill in the rest of the information (credit card info, etc.) and then click the blue COMPLETE DONATION NOW button
90 DAYS by

Salim Rahemtulla


PAY PER VIEW


The live production of 90 DAYS sold out; did you miss it? Not to fret! Now is your chance to see it as a pay-per-view, professionally recorded video.

TICKETS

We are offering three tiers of ticket prices so as many people as possible have the opportunity to watch it.
Regular price: $25
Concession price: $15 – this ticket is for those who want to commit but can't pay the full amount, ie students, seniors, artists, those on the front lines – you know who you are!
Pay what you can: If you are stretched in the pocketbook – no worries! This ticket is for you. Pay only what you can by donating – and if you can't, that's fine too!
90 DAYS – Expelled from Uganda, one family's story of the exodus fifty years on.
Directed by Melissa Oei
To mark the 50th anniversary of the 1972 Ugandan exodus of Asians, and based on the playwright's own experiences, one of the largest expulsions of the 20th century is brought to life through the lens of a modest Ismaili family tearing themselves away from what they thought was home. Humorous, moving, and completely authentic, audiences loved this fascinating new play!
CAST
(click on name to read bio)
Dhirendra: Yusuf Rahim
Nimet Kanji: Parin Rahim
Akshaya Pattanayak: Nasser Rahim
Parm Soor: Munir Kassam
Sabrina Vellani: Shamira Rahim
Stay Tuned!
Check back to find links to upcoming VIRTUAL GOLD: LISTEN! podcasts
and LEARN! creative workshops
Tune in to past Virtual Gold podcasts here.
Creativity has no expiry date! ™
Subscribe to our Newsletter


The McGrane-Pearson Endowment Fund,
held at Vancouver Foundation
Stewart Fund,
held at Vancouver Foundation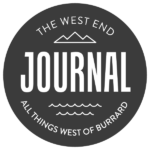 We gratefully acknowledge that we are on the traditional and unceded territories of the xʷməθkwəy̓əm (Musqueam),Skwxwú7mesh (Squamish), and Səl̓ílwətaʔɬ (Tsleil-Waututh) First Nations. We deeply thank them for so generously allowing us to live, work, and play on their beautiful lands.