Seventeen_On Stage
SEVENTEEN
Stephen Aberle and David Bloom
Photo by Javier Sotres
Western Gold Theatre presents one Mainstage Production and two On Our Feet (OOF!) Staged Readings per year.
Our Mainstage production is the anchor to our season, offering exciting, vibrant, and thought-provoking theatre starring some of the top seasoned theatre artists in Vancouver.
On Our Feet (OOF!) Stage Reading Series offers four performances of each play with all the hallmarks of a full production: intricate blocking, designed sets, costumes, and music. The only difference is that the actors carry their scripts. We meet Tuesday and open Friday; after 30 hours of rehearsal, we're up and running!
Have a Senior Moment Festival
October 5, 6, 7, 2023
PAL STUDIO THEATRE
581 Cardero Street, Vancouver B.C
TICKETS: $15/play reading or $30 three play package
Join us to celebrate three new works by emerging senior/elder playwrights!
Please join us for our inaugural Have a Senior Moment Festival! Come and be amongst the lucky few to explore and hear for the first time three new Canadian plays by Vancouver playwrights – all fabulous senior artists whose plays will be read by a wonderful array of Vancouver's best actors.
The three plays were chosen via a call for submission and with the support of an adjudicator who did not know the name/gender of playwrights to allow for an unbiased decision. Each playwright gets a four-hour workshop of their play with professional actors, a public reading at PAL Studio Theatre, and a digital recording of the event.
Artistic Director Tanja Dixon-Warren says:
I wanted to turn the notion of "have a senior moment" on its head! I wanted to change the perception of seniors "having a moment" while simultaneously giving senior artists "a moment." I wanted to encourage the voices of senior artists who, with so much life experience, are daring to be bold and are writing from their hearts! I wanted to offer a platform for those who wish to leap and try something out!
My hope is the Have a Senior Moment Festival will discover new things for us all and morph into an annual festival celebrating the WGT tagline: Creativity has no Expiry Date!
READING #1
Thursday, Oct 5 at 7:30 pm
Fortunate Sons
By Jay Brazeau
Hysterical, heartbreaking, mysterious, and frightening – like a roller coaster you want to jump off of, but the longer you stay the longer you'll want to ride! The ride follows four generations of fathers and sons and takes you from 1937 to beyond. It's like a puzzle without a picture you throw up in the air and each act you watch is about putting the pieces together. It's definitely worth the ride!
READING #2
Friday, Oct 6 at 7:30 pm
They're Naked, They're Ugly and They Owe us Money
By Susinn McFarlen
This feminist comedy about a theatre company forced to rehearse in a decrepit biker clubhouse when the last rehearsal space in town closes takes us on a magical journey that is a love letter to an art form that is struggling but refuses to die. It's funny, it's angry, it's theatre!
READING #3
Saturday, Oct 7 at 7:30 pm
The Monarch
By Michael Vairo
In a dingy old boxing club in the basement of a rundown hotel in Vancouver's Downtown Eastside, an old boxer and his one-time prodigy search for meaning in their lives and contemplate what could have been. Facing old age, eviction, and a slow slide into dementia, one man decides that it is not too late to sing his song in life and, with the help of his daughter, chooses to follow his dream.
A Doll's House Part 2
By Lucas Hnath
Directed by
Seamus Fera


November 9 – 26, 2023
Evenings: Wed – Sat @ 7:30 pm
Matinees (from Nov. 11): Thu, Sat, Sun @ 2:00 pm

Fifteen years after Nora Helmer infamously slammed the door on her stifling domestic life, there is a knock at that same door. Nora has returned. But why? And what will it mean for those she left behind?

Tony nominated playwright Lucas Hnath's funny, probing, and bold play continues Nora's story as she confronts her husband, daughter, and the nursemaid who raised her children. It is both a continuation of Ibsen's exploration of traditional gender roles and a clever contemporary take on marriage and the complexities of all human relationships. Sharp, witty, invigorating, and somewhat naughty!

Cast (click name to read bio)

Melissa Oei: Nora
Tom McBeath:Torvald
Tanja Dixon-Warren: Anne Marie
Tebo Nzuko: Emmy
Creativity has no expiry date! ™
Subscribe to our Newsletter


The McGrane-Pearson Endowment Fund,
held at Vancouver Foundation
Stewart Fund,
held at Vancouver Foundation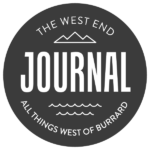 We gratefully acknowledge that we are on the traditional and unceded territories of the xʷməθkwəy̓əm (Musqueam),Skwxwú7mesh (Squamish), and Səl̓ílwətaʔɬ (Tsleil-Waututh) First Nations. We deeply thank them for so generously allowing us to live, work, and play on their beautiful lands.