Seventeen_On Stage
SEVENTEEN
Stephen Aberle and David Bloom
Photo by Javier Sotres
Western Gold Theatre presents one Mainstage Production and two On Our Feet (OOF!) Staged Readings per year.
Our Mainstage production is the anchor to our season, offering exciting, vibrant, and thought-provoking theatre starring some of the top seasoned theatre artists in Vancouver.
On Our Feet (OOF!) Stage Reading Series offers four performances of each play with all the hallmarks of a full production: intricate blocking, designed sets, costumes, and music. The only difference is that the actors carry their scripts. We meet Tuesday and open Friday; after 30 hours of rehearsal, we're up and running!
On Our Feet (OOF!) Staged Reading
Opening Night
By Norm Foster
Directed by
Anna Hagan


March 17 – 19, 2023
PAL STUDIO THEATRE

Performance Times
Friday, March 17 @ 7:30pm
Saturday, March 18 @ 2:00pm & 7:30pm
Sunday, March 19 @ 2:00pm

What could possibly go wrong on opening night of a new play? The antics begin as Jack and Ruth celebrate their 25th wedding anniversary with a night at the theatre. It's a dream come true for Ruth and an imposition for Jack who would rather be at home watching the World Series.

Meanwhile backstage, the director is nervous, the actors impossible, and Ruth and Jack witness the "performance" of what must be one of the worst plays ever written. After the events both on and off the stage that fateful night, the lives of all involved are irreparably altered. Zany, witty, and bright, this is a full-on belly-laugh for theatre lovers!

Cast

Dave Campbell: Jack Tisdale
Frances Flanagan: Ruth Tisdale
Angeles Paz Latapi: Libby Husniak
Bernard Cuffling: Clayton Fry
Keith Martin Gordey: Michael Craig
Annabel Kershaw: Cilla Fraser
Jerry Wasserman: Richard Hyde-Finch
Aidan Wright: Tom Delaney
The Importance of Being Earnest
A Trivial Comedy for Serious People
By Oscar Wilde
Directed by
Anna Hagan


June 2 – 4, 2023
PAL STUDIO THEATRE

Performance Times
Friday, June 2 @ 7:30pm
Saturday, June 3 @ 2:00pm & 7:30pm
Sunday, June 4 @ 2:00pm

This brilliantly clever comedic masterpiece was called by W.H. Auden, "the only pure verbal opera in English." Wealthy gentlemen Jack and Algernon have chosen to lead double lives to evade the tedium of polite society. However, when they attempt to win the love of two women, who declare they will only love a man called Earnest, chaos begins and hijinks ensue.

The two gentlemen and their ladies are in for more than they ever anticipated when the formidable Lady Bracknell begins sleuthing around. The Importance of Being Earnest is a tale of mistaken identities, rapid-fire wit, and cucumber sandwiches.

This beloved satire of Victorian social hypocrisy is the wittiest classic there is!
Mainstage Production 2023
A Doll's House Part 2
By Lucas Hnath
Directed by Seamus Fera
November 9 – 26, 2023
Evenings: Wed – Sat @ 7:30 pm
Matinees (from Nov. 15): Wed, Thu, Sat, Sun @ 2:00 pm
Fifteen years after Nora Helmer infamously slammed the door on her stifling domestic life, there is a knock at that same door. Nora has returned. But why? And what will it mean for those she left behind?
Tony nominated playwright Lucas Hnath's funny, probing, and bold play continues Nora's story as she confronts her husband, daughter, and the nursemaid who raised her children. It is both a continuation of Ibsen's exploration of traditional gender roles and a clever contemporary take on marriage and the complexities of all human relationships. Sharp, witty, invigorating, and somewhat naughty.
Creativity has no expiry date! ™
Subscribe to our Newsletter


The McGrane-Pearson Endowment Fund, held at Vancouver Foundation
Stewart Fund,
held at Vancouver Foundation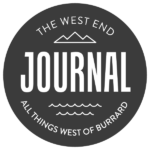 We gratefully acknowledge that we are on the traditional and unceded territories of the xʷməθkwəy̓əm (Musqueam), Skwxwú7mesh (Squamish), and Səl̓ílwətaʔɬ (Tsleil-Waututh) First Nations. We deeply thank them for so generously allowing us to live, work, and play on their beautiful lands.