iN DEVELOPMENT-PAGE BANNER
LEARNED LADIES
Terence Kelly
Photo by Javier Sotres
Western Gold Theatre Auditions
Please check back for future auditions.
Thank you to all who auditioned for our 2023 season.
Mentorship
As a company comprised of established professionals in our senior years, we take great pride in the mentorship we offer to our younger colleagues as they share 'the boards' with us. In addition, we in turn learn from, and are inspired by, the extraordinary talent that is coming up through the ranks. It is a two-way street.
If you are an emerging arts professional interested in an apprenticeship (hands on and in the trenches with us!) please contact us at info@westerngoldtheatre.org with the subject line of Mentorship. Include a resume (headshot if you're an actor) and a cover letter outlining what your hopes and dreams are.
WESTERN GOLD employs and mentors emerging artists in all areas of operations.
Actors
Assistant Directors
Dramaturges
Literary Managers
Musicians
Playwrights
Choreographers
Set/Lighting/Costume/Sound Designers
Stage Management
Production
Marketing/Promotion/Social Media
Outreach/Audience Development
Administration
Community Engagement
To fulfill our objectives to create a range of opportunities for senior artists to continue their life-long work and to encourage conversation amongst the Canadian public on the impact and joys of aging, Western Gold Theatre continually seeks opportunities for community engagement.
Community engagement events provide a forum in which to discuss the challenges of aging in the performing arts and brainstorm on how best to support our community to continue doing the work they love.
Read on to learn about the community engagement opportunities we've participated in and/or hosted.
AGING IN THE LIVE PERFORMING ARTS
Saturday, May 27 @ 2:00PM (2hrs)
With Dr. Julia Henderson (The Creatus Project), Glenn McDonald & Tanja Dixon Warren (Western Gold Theatre). 
No matter what their age or their physical or mental abilities may be, older adults can and should participate in the arts. Exploring Active Access Design for Seniors and the integration of access into the generative process of making theatre with Elder Artists.
Location: Presentation House Theatre, 2nd Floor Studio
333 Chesterfield Avenue, North Vancouver, BC V7M 3G9
Limited Seating: To ensure a seat, please register here
New Plays
Western Gold welcomes and encourages playwrights and new theatrical creations. If you have an idea, please contact literary@westerngoldtheatre.org
Over the course of our history, Western Gold has commissioned, developed, and staged the following plays by Canadian playwrights:
2022 90 DAYS by Salim Rahemtulla
2021 Quills Don't Tweet 2 conceived and created by Bernard Cuffling and Anna Hagan
2021 The Ballad of Georges Boivin by Martin Bellemare, Translated from French by Jack Paterson and Johanna Nutter
2018 Red Birds by Aaron Bushkowsky
2016 Comfort Cottages by Jane Clayton & Judy Ginn Walchuk
2008 Old Goriot by James Fagan Tait
2004 One Last Kiss by Aaron Bushkowsky
2003 Strangers Among Us by Aaron Bushkowsky
Submissions
Western Gold welcomes programming ideas, play submissions and community engagement initiatives. If you have a project that you feel may be of interest to us, please submit the project description, with a cover letter (and copy of the script if applicable) to literary@westerngoldtheatre.org
Actors/Directors/Artists/Arts Professionals: If you are interested in working with Western Gold, we would love to hear from you. Please submit your resume (and headshot if an actor) with an accompanying cover letter to info@westerngoldtheatre.org
Creativity has no expiry date! ™
Subscribe to our Newsletter


The McGrane-Pearson Endowment Fund,
held at Vancouver Foundation
Stewart Fund,
held at Vancouver Foundation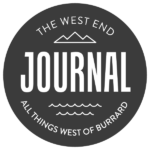 We gratefully acknowledge that we are on the traditional and unceded territories of the xʷməθkwəy̓əm (Musqueam),Skwxwú7mesh (Squamish), and Səl̓ílwətaʔɬ (Tsleil-Waututh) First Nations. We deeply thank them for so generously allowing us to live, work, and play on their beautiful lands.